Autumn roast vegetable bowl with aromatic YOGI TEA® Turmeric Chai flavoured rice
Autumn is here all around us. You can feel it, see it and also smell it! We have the perfect recipe to help you wind down as the winter draws in.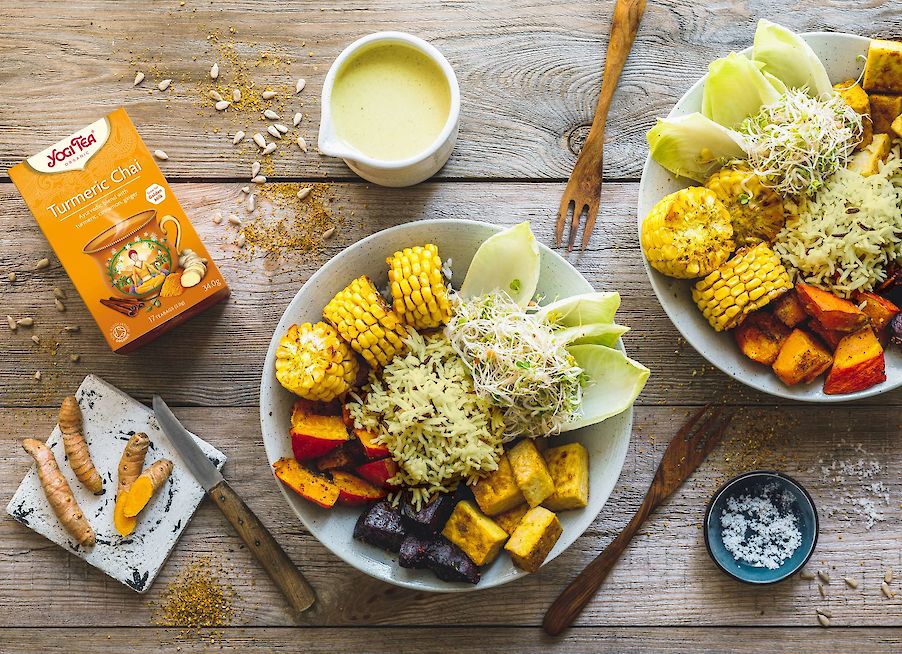 This recipe combines a variety of colourful root vegetables but the real star is our YOGI TEA® Turmeric Chai tea which is used to infuse the rice and to prepare the dressing! It uses simple ingredients with seasonal veggies to bring out their natural, earthy flavours - a great way to impress your friends and family. It's heartwarming, delicious and healthy - one to try on the cosy autumn nights in!