A brand-new recipe for a Cucumber-Melon Smoothie with YOGI TEA Detox. In the blender, get set, go!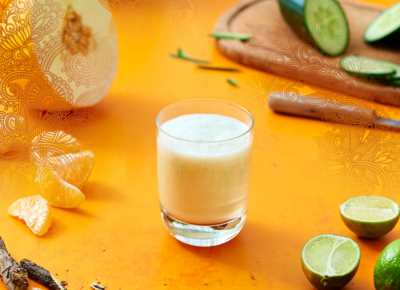 No matter whether you have it with breakfast or as snack: Smoothies with fruit and/or vegetables simply taste good at any time of the day.
We've already whet your appetite for this wonderful thirst quencher in our blog with recipes for a Green Smoothie with YOGI TEA® Green Tea Matcha Lemon and a Fruit Smoothie with YOGI TEA® Women's Balance.
Today we create a smoothie with YOGI TEA® Detox.