Have you heard about our bee friendly blend YOGI TEA® Bee Happy?
This wonderful tea is a blend of various herbs and flowering plants, some of which are a particularly favourite source of food for wild bees and are only harvested once they have finished flowering.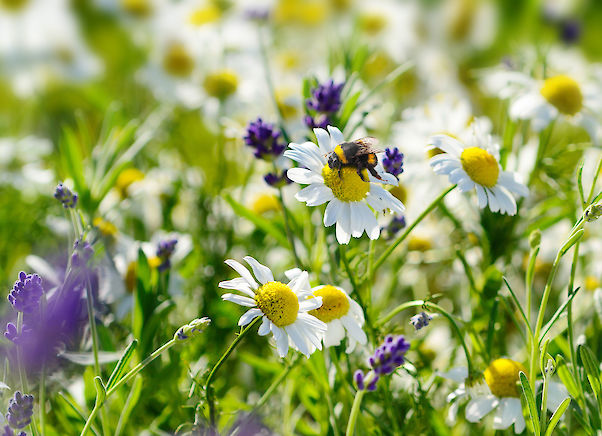 Some of the ingredients of our Bee Happy are supplied by our spanish Partner Herbes del Moli, a company we are working for more than 20 years with. Herbes del Moli - like YOGI TEA® - it is a pioneering organic company, which not only aims to supply high-quality, organic products, but also wants to make a genuine difference to make the world a better place.
With Herbes del Moli we share a very important project: the project Cal Retor.
To better explain the project and how our partner works to protect wild bees and ecosystem diversity we invited Ramón Sereno Valls, coordinator of the project Cal Retor.
What is the Cal Retor project?
Cal Retor is a social and environmental collaborative project by Herbes del Molí, Yogi Tea and Fundación Sanamente, which is dedicated to the support and social integration of people with mental illnesses.
Founded in 2017, the project was born out of the desire of both companies to use their knowledge and experience to contribute to society. At a time in which looking towards the future means searching for a sustainable alternative, we need radical social change. This project aims to be a tool to achieve this goal.
 

What are the ecological aims of the project?
Both Herbes del Molí and Yogi Tea are certified as ecological companies. This means much more than a mere label to confirm that no pesticides are used during cultivation.
We see ecological agriculture as the path towards an ethical, sustainable future. Accordingly, training in ecological farming methods is crucial for the successful implementation of this social change.
In addition, we quickly saw the importance of enhancing and protecting pollinating agents that carry out an essential role in ecosystems. To this end, we set up workshops to raise awareness of the importance of these insects and to build insect hotels in fields.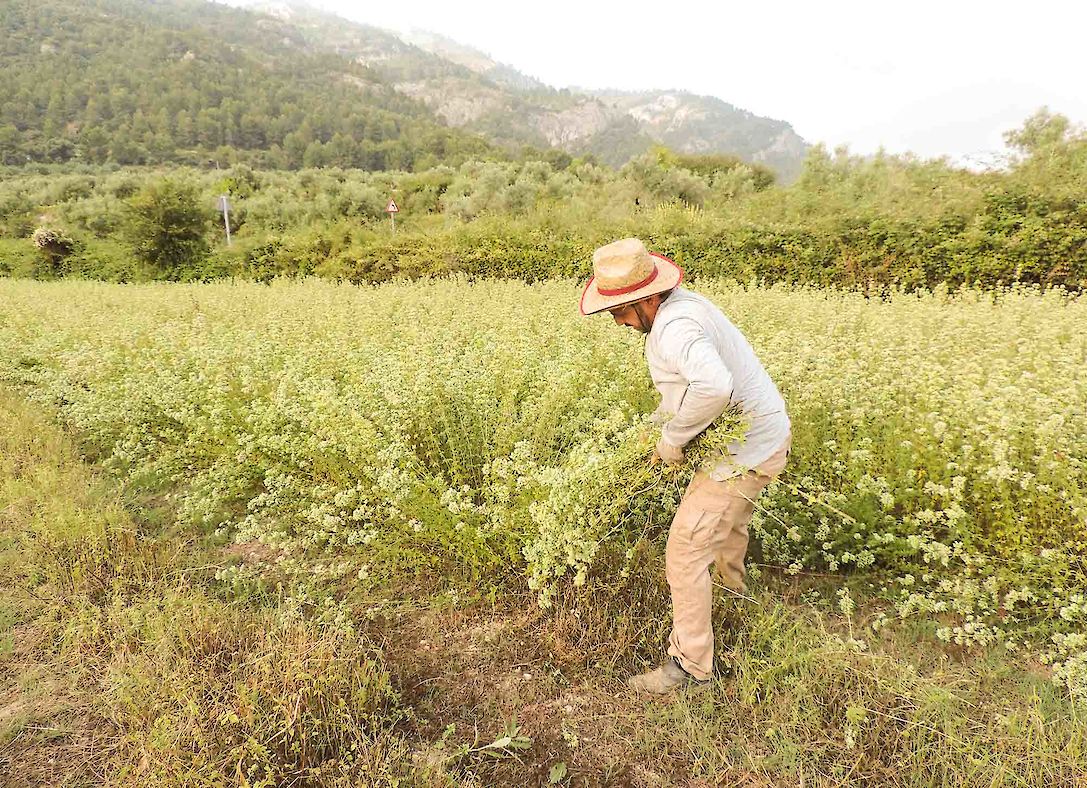 What do we do to protect and help bees?
We protect and create shelter for pollinators in a variety of ways. The main activities implemented to help bees and pollinating agents are:
The cultivation of melliferous plants such as yarrow, oregano and lavender, which encourage the settlement of these insects and can later be used for other commercial purposes, thus representing a financially profitable and environmentally friendly product.
In order to create a reservoir for indigenous flora and fauna, we maintain the surrounding land in its wild state.
We construct insect hotels to encourage the settlement of pollinators, including wild bees. These pollinators are essential for the continuity of life in the project's environment, which is why it is important to ensure their survival.
And, of course, to exploit the fields in accordance with the principles of ecological agriculture, which prioritise biodiversity and the protection of the environment.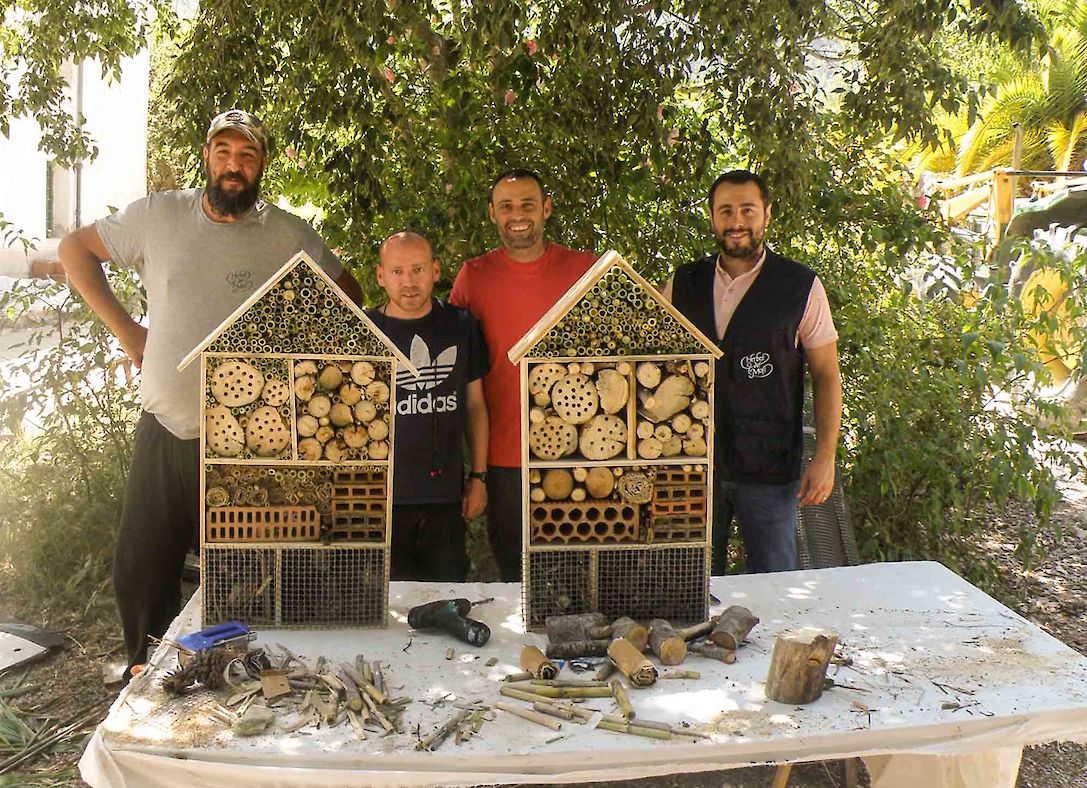 What are the project's social initiatives?
Cal Retor began as a project focused on the ecological cultivation of aromatic plants. Through it, we collaborate with an association dedicated to the social integration and employability of disadvantaged people.
The Cal Retor land offers a space for such people to develop practical skills and knowledge in the area of ecological cultivation and aromatic and medicinal plants – from planting and crop maintenance all the way to harvesting and post-harvest handling. Currently, we have eight participants who are developing their skills through our project. Technicians from Herbes del Molí are on hand to assist them at each stage of the process.
We offer these associations a place where they can work in real-life situations, thus providing a practical complement to the workshops.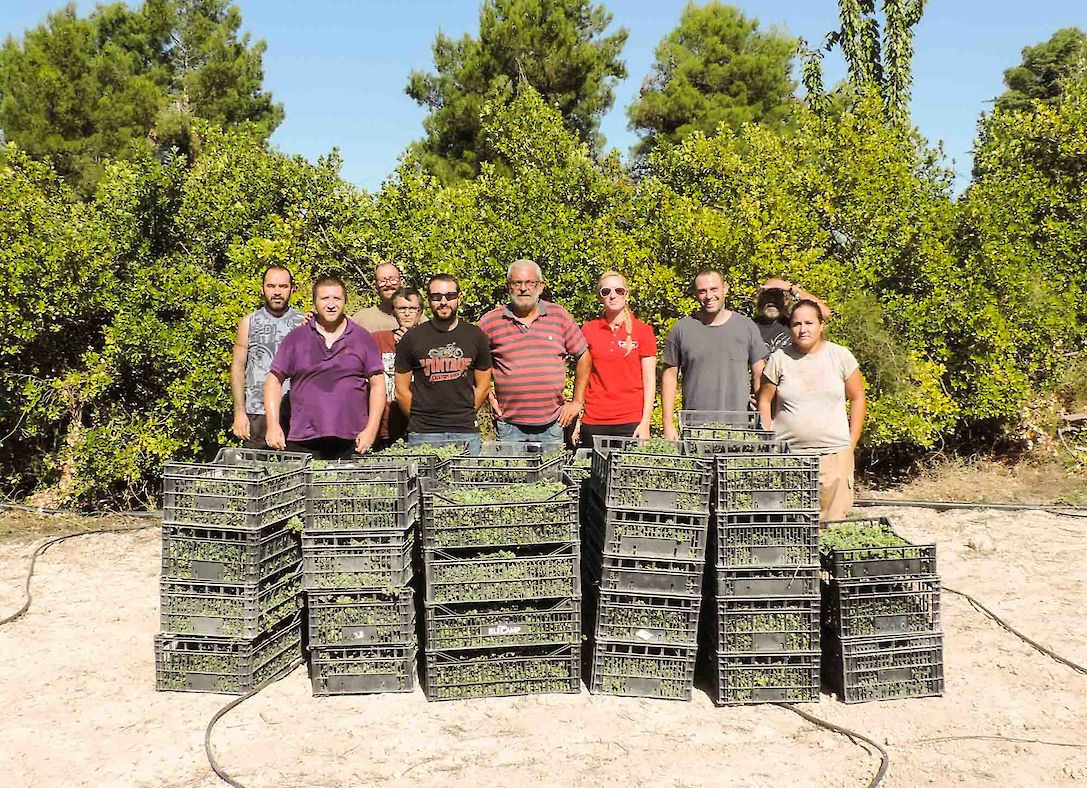 Do you want to read more?
Discover here why our YOGI TEA® Bee Happy makes you and our wild bees happy.
And learn here how to protect wild bees in our interview with the German Wildlife Foundation.