This delicious and healthy tempeh stir fry adds flavor and spice to your summer.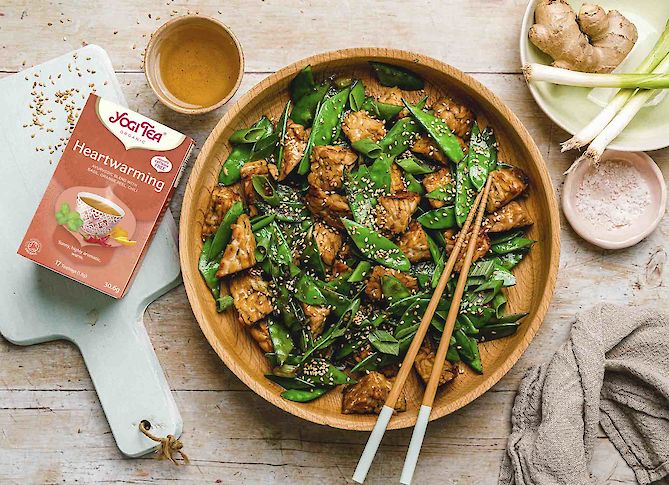 Let yourself be carried away by the taste of carefree summer days! Our Tempeh Stir Fry with sesame, ginger and our delicious YOGI TEA® Heartwarming is a quick and easy dinner that will put a smile on your face.
Indulge in the fruity and spicy flavors of the tempeh marinade and serve with jasmine rice, soba or udon noodles to finish the dish.