Summer has arrived, making us all long to relax and be on holiday. Maybe you've already been away this year or are planning a trip for later on, but sometimes we all feel the need to take a day off to recharge our batteries. You don't even have to go anywhere. Quite the opposite in fact: all it takes to transform a normal day off into a relaxing minibreak at home is a little creativity and a few of your favourite people around!
So, what should you do on your day off? Allow us to show you the perfect staycation day! Be inspired and see your surroundings in a new light.
11:30am: Brunch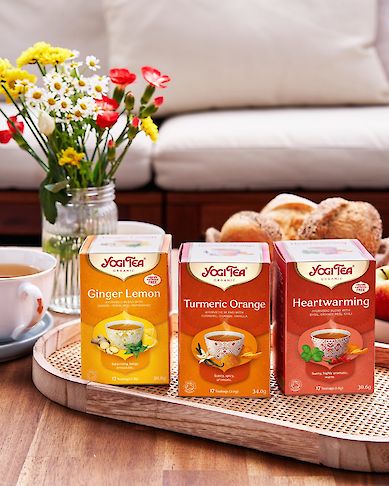 A holiday means having a lie-in of course! And the best thing is that, when you're at home, you can choose what time you want to have breakfast. Everyone has their own favourite breakfast treats on holiday, so how about setting up your own little buffet in your kitchen? Whether you go for pancakes, waffles, fresh fruit or smoothie bowls, take the time to enjoy a great breakfast and start your day full of energy and in a good mood.
If the weather is on your side, you could even have your breakfast outside on your balcony or in the garden. Then you can sunbathe straight after breakfast for even more relaxation!
2 pm: Time to investigate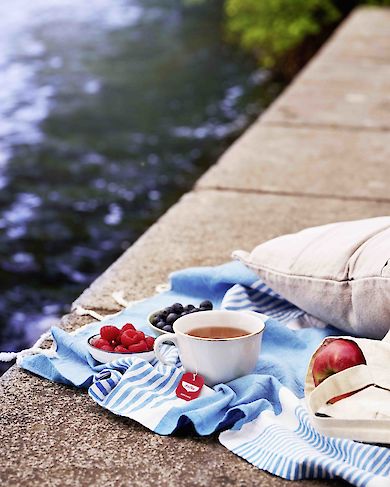 People generally like to discover new things on holiday. And there will often be things in your own town or city that you haven't discovered yet. Maybe there's an exhibition that you've always wanted to see? Or perhaps there's a weekly market or flea market you've never got round to visiting? Or now might be the time to go to that new café you've been wanting to try for ages?
An even easier option would be just going for a walk through a neighbourhood you don't normally visit. You'll be amazed by how much there is still to discover.
So you see, there are plenty of different things you could do, but the most important thing is always to make sure you that you are doing yourself some good. If your ideal holiday is about peace and quiet, relaxation and doing very little, just make yourself comfortable on your own couch or lie on a blanket in the park with your favourite book.
6 pm: Spa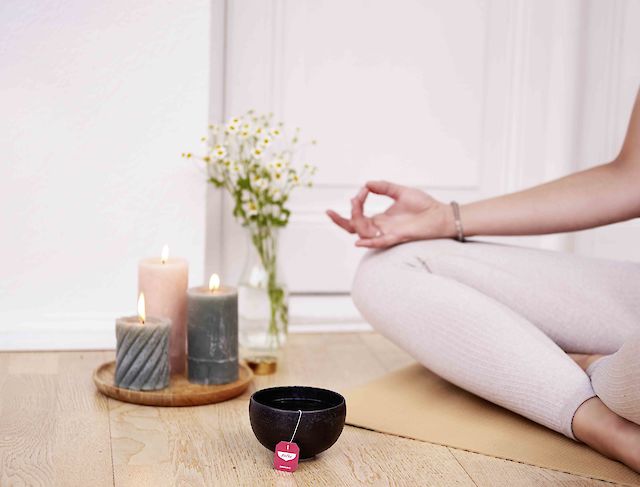 Whether you have been out on a tour of discovery or spent the afternoon relaxing, every holiday should also involve a little self-care and wellness. Of course this is also quite easy to achieve at home. You could, for example, light a scented candle, apply your favourite face mask and take a relaxing bath. How about a conditioning hair treatment as well? We recommend heating up some pure organic coconut oil and massaging it gently into your hair. Leave it in for half an hour and then rinse out thoroughly with shampoo. This is a great natural conditioning treatment with just one ingredient.
Maybe you find it easier to relax when you do some exercise? If so, you could try a new yoga sequence on your minibreak.
8 pm: Summer evening with friends
Invite your best friends over for a delicious meal. Take inspiration from your favourite meal on your last holiday or dishes from other countries that you'd like to visit. Why not end the perfect day off with a refreshing, home-made iced tea or mocktail? You could also bring out a speaker and listen to your favourite holiday tunes. This will help you let your mind drift away and enjoy a great holiday atmosphere.
"Home is not just a place; it is also a special kind of feeling."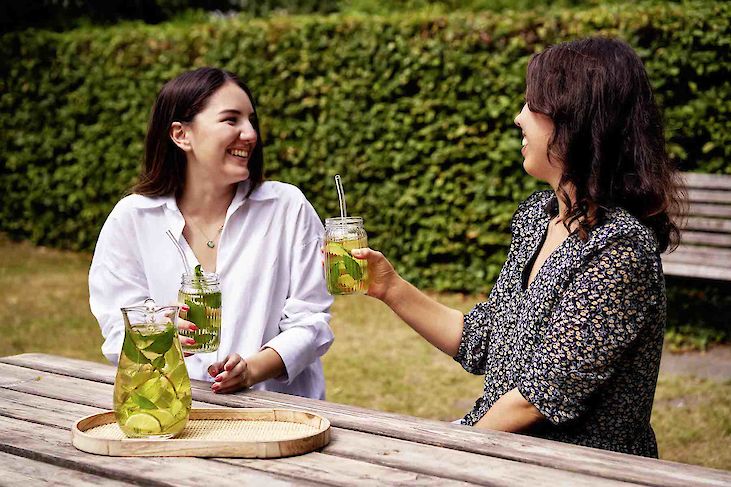 We hope that these ideas have been able to inspire you to discover something new in your surroundings. Would you like to spend more time in nature? Find out how to reconnect with yourself and with nature here!