Autumn is here and, as the days get shorter and more dismal, we realise that winter is just around the corner. What better way to ward off the November blues than with the scent of the sun warming us from within?
Look no further than a popular spice, which will soon be in season and is already releasing its intensely aromatic, slightly sweet and Christmassy scent. We're talking of course about cinnamon. Find out all you need to know about this tropical spice and its positive effects on the body here.
Not all cinnamon is the same – about its origins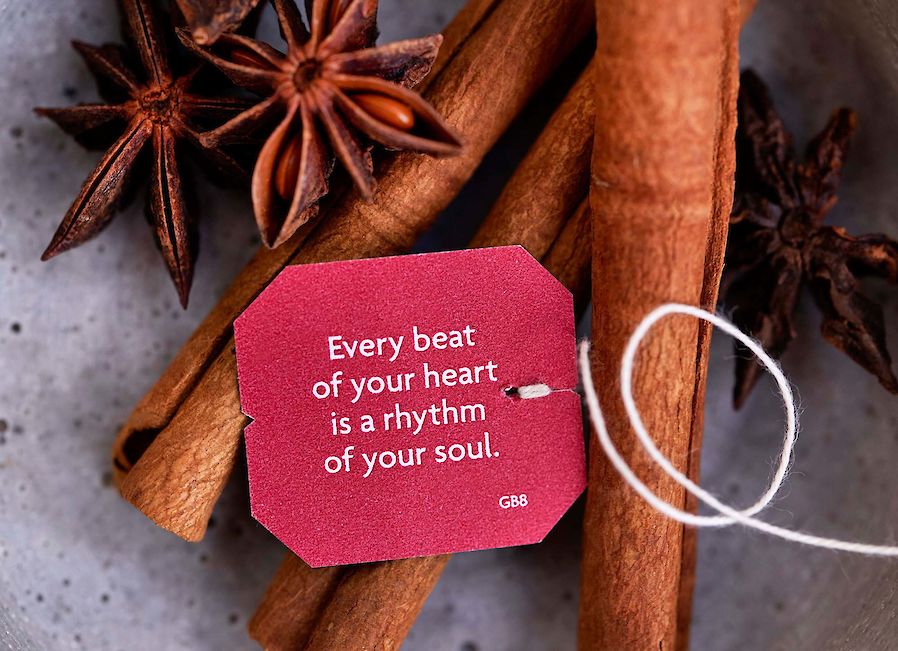 Anyone who has already bought cinnamon in stick form will perhaps be able to guess where it comes from: the spice comes from the bark of cinnamon trees growing in tropical rainforests. Once dried and fermented, the golden-brown cinnamon sticks develop their distinctive aroma, which makes it one of our favourite spices. In the period leading up to Christmas, cinnamon sticks are often used as decorative elements in wreaths and other arrangements.
In its powdered form, cinnamon is not only used in various cakes and desserts and hearty recipes, it is also a key ingredient in many Yogi Tea® varieties such as Yogi Tea® Classic or Yogi Tea® Maca Chai.
But what many people don't know is that not all cinnamon is the same. There is a difference between Ceylon cinnamon (from the Cinnamomum verum tree that grows in Sri Lanka) and the more widespread Cassia cinnamon (from the Chinese Cinnamomum cassia tree). The Ceylon variety is the "true" cinnamon. It is particularly aromatic and slightly sweet, whilst Cassia cinnamon has a spicier, slightly sharp taste.
What the tropical spice can do – its effects on the body
Both varieties of cinnamon, Ceylon and Cassia, can have positive effects on our physical and mental health, which we would not want to be without, especially during the cold winter months. Cinnamon is a mood enhancer, with a stimulating and warming effect. But that's not all. It also helps us to break down fat, by stimulating the metabolism and reducing cholesterol and blood sugar levels.
You don't even need to consume cinnamon to enjoy its positive effects – even the scent has a stimulating effect on the brain, renewing physical energy levels.
So, cinnamon warms the body, mind and soul and its taste always reminds us of the period leading up to Christmas. If, like us, you can't get enough of this tropical spice to ward off the winter months, try our delicious recipe for Vegan Kanelbullar with Apple, with an extra cinnamon boost thanks to our YOGI TEA® Classic.