Christmas is a time for gratitude and giving.
We also want to do something good at this time of year. For many years now, we have been supporting the Nevandra" charitable association, which provides children in India with an education and a roof over their heads under the motto "A better future through education". This project is particularly close to our hearts, since YOGI TEA® has its roots in India and many of our ingredients are grown there.
Leilani
Leilani means "heavenly flower" or "child of heaven". So it's the perfect name for a home for children who have been abandoned or orphaned. Nevandra offers street children, orphans and half-orphans a home, in which they will find care and comfort. All the children attend an English Medium school, preparing the way for a promising future for them.
At present, 20 girls live with their matron as if they were all part of a large family. The girls see themselves as sisters, standing up for one another and enjoying each other's company. It's impressive how their everyday lives operate in a natural, organised and straightforward way. Some of them have even started studying for a bachelor's degree. Soujanya is one of these sisters.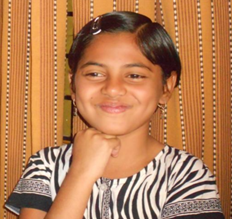 In a letter, Soujanya tells us about her childhood, which was anything but carefree. It was very difficult for her mother to look after three children on her own. Even though she had work as a housekeeper, she was barely able to feed Soujanya and her two siblings. It was out of the question for the three siblings to attend school, since school uniforms and books also cost a lot of money. It was when someone told them about the Leilani House that Soujanya, then aged 9, found a new home. Contact between Soujanya and her mother and siblings was never broken off and she continues to see them regularly. The Leilani House provides prospects, education and stability, as well as one thing above all else: the kind of everyday life that is appropriate for children. The other girls and the people who work at the home became Soujanya's second family.
Soujanya tells her own story: "The daily routine was different to what I was used to, and I missed my mother terribly, even though Roselyn was a loving "replacement mother" to me and my Leilani sisters did everything they could to make me feel at home. Roselyn gave us so much love and taught us what it was like to be dependable and involve others. I felt at home, well-accepted and loved."
Soujanya was always very hard-working and had good grades at school, which meant that she was able to look for a college to study for a Bachelor of Commerce degree. It was her wish to find a college near her mother so that she could live with her again, as her siblings had since moved out. Having discussed her plans with Nevandra, her wishes were taken into account and, at the same time, a solution was found so that the charity could continue to support her.
This is Soujanya today: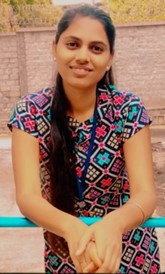 She is now studying at the Government College for Women in Begumpet and her ambition is to become a teacher so that she can share her knowledge with children in an exciting way. In her spare time, she likes cooking, meeting friends, listening to music and she loves Bollywood films with Shah Rukh Khan.
Making a difference together
There are many other children in the world who, like Soujanya, would like to have access to education and a normal, carefree life. Her story is proof of how important it is for us to continue our involvement in this kind of project. That's why we are supporting the work of Nevandra with this year's YOGI TEA® Christmas Tea.