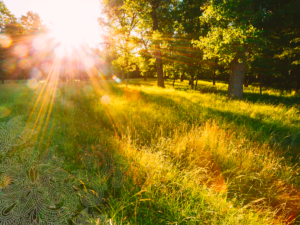 Have you ever had the feeling of being stressed, distracted and drained in the middle of the day? Then mindfulness exercises may help you. Mindfulness is a type of meditation that involves intensively feeling your senses and emotions at a certain moment... without any kind of interpretation whatsoever. People have become very interested in meditation and mindfulness exercises – mindfulness in particular has become quite a trend in all of Europe! These exercises can increase your individual sense of well-being and accomplish this in a variety of ways.
For centuries, meditation has been used to calm the mental merry-go-round and bring about relaxation. Current studies have determined that meditation induces biological changes that may have a positive effect on both physical and psychological health. And meditation can be done in very different ways: from simple breath exercises to mantras that are sung in a quiet or loud voice.
So the next time that you wish for more energy, try one of the following exercises to experience a moment of mindfulness in your everyday life:
Mindfulness meditation
The good thing about mindfulness meditation is that it can be practiced anywhere. It can help you to clear your mind, focus and shake off stress within minutes. As the name already implies, this is about becoming mindful and focused on the present moment. Take a bit of time to stabilise the flow of your breath and enjoy being aware of all your senses. Even if this sounds easy, you may be surprised at how difficult it is to concentrate on the present moment without your thoughts drifting off.

Our tip is to take a few moments during the day to consciously include these exercises. You may discover that the positive effects of the meditation – such as a more relaxed and focus mind – are more easily accessible with a bit of practice.
Breath exercises
One of the easiest ways to start meditative exercises is with a deep breath. Find a calm and pleasant place and take a few minutes to inhale and exhale deeply and slowly through your nose. As you do this, just concentrate on your breath and don't react to any inner or outer distractions.
Yoga
You don't need to be a member of a fitness studio or have a yoga mat to practice yoga. The beautiful thing about yoga is that you can start with many simple exercises – no matter where you are and how much you know about yoga. We would like to invite you to try our yoga poses to experience your body and soul more intensively:
Yoga exercise to increase your trust: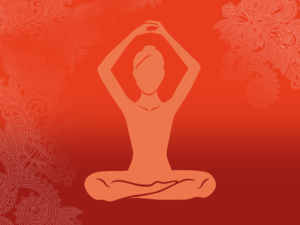 Sit cross-legged on the floor with a straight spine. Slightly bend your arms as you raise them above your head and place your hands on top of each other – your palms should face downward as you do this. If you are a woman, place your left hand on top of the right. If you are a man, place your right hand on top of the left. The tips of your thumbs touch each other and your elbows are slightly bent. Keep your eyes slightly open and direct your gaze to your upper lip. Now whisper the mantra Wa-he Gu-ru "for 3 minutes.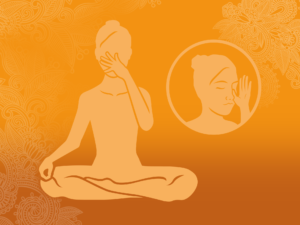 For this exercise, sit cross-legged with a straight spine. Close your left nostril with your left thumb and just breathe through your right nostril. Feel how a flow of energy arises within you.
Time: 3 minutes.
Simple yoga exercise to open your lungs (Utanasana)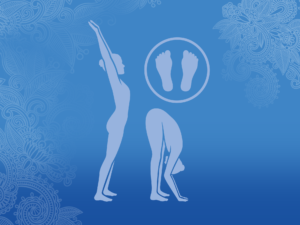 Stand on the floor with your legs slightly apart. Inhale deeply into your belly and chest. As you do this, raise your arms above your head and lean back slightly as you stretch. At the same time, gently pull your navel in and also stretch the length of your spine to prevent having a sway back. Exhale, bend forward from your hips and move your hands and body down to the floor. Your legs are fully stretched as you do this. Repeat this exercise for 1-3 minutes. Then stand up straight and let your arms relax as they hang at your side. Take another deep breath and relax.
Moments of enjoyment
Take the time to brew and enjoy a cup of tea – this is also a moment of mindfulness. A cup of YOGI TEA® can help you to unwind and intensively experience your senses. As in the mindfulness exercise, try to concentrate and sense: Which tastes do you perceive? Can you distinguish the individual ingredients? How do you sense the aroma of the tea? Enjoying tea can help you to very consciously perceive your own soul and mind. For a special kind of relaxation in the late hours, we recommend YOGI TEA® Bedtime Tea or our new YOGI TEA® Inner Harmony variety.
How do you create moments of mindfulness in your everyday life?

We'd like to hear about it, so tag your photos with #yogitea @yogiteaeurope. We look forward to finding out about your experiences!