Green Balance Gazpacho with courgette & peas
Gazpacho is a spanish soup served chilled and typically eaten during the summer months.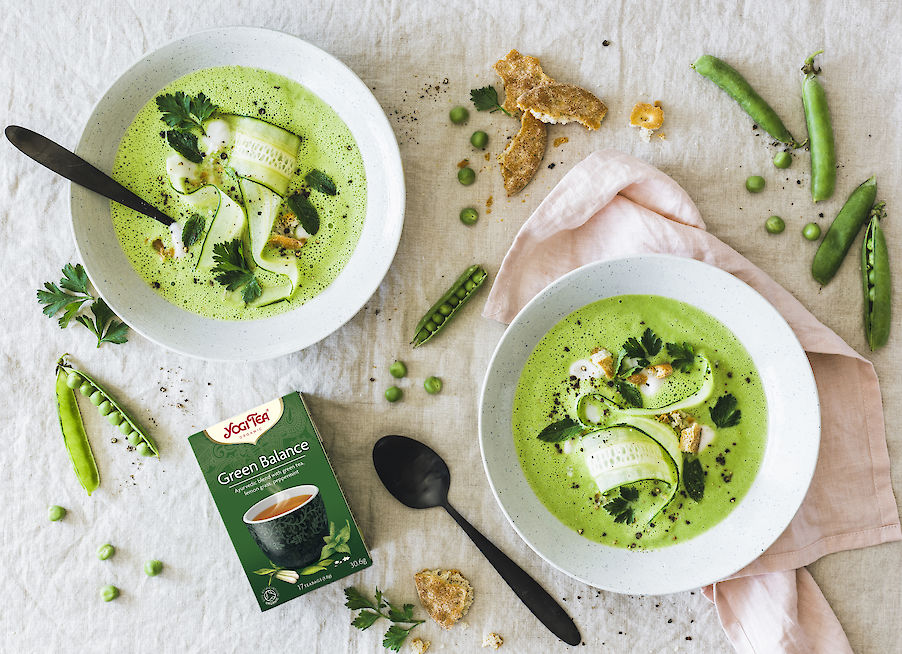 Our take on this refreshing dish is made with our YOGI TEA® Green Balance variant along with courgette, peas and fresh herbs. Not to mention it's completely vegan so the perfect way to stay healthy this summer!