Earth Day, celebrated on April 22nd every year, promotes environmental awareness to honor our planet Earth. This year's theme is 'Invest in Our Planet' promoting a green economy that unites governments, businesses, and individuals. In the mission to conserve our planet, Earth Day seeks to involve as many people as possible.
We're celebrating Earth Day by getting active!
There are plenty of options to get involved in Earth Day! In fact, many companies, small businesses and citizens participate through different actions. One that is particularly important for us, is the global cleanup. In 2022, our YOGI TEA® Team participated too and helped cleaning up different neighborhoods. For each YOGI TEA® Team member who participated, a tree was planted, reaching a number of 300 trees.
This year, we also plan many different actions to celebrate Earth Day with our YOGI TEA® Team. In Germany, we cooperate with the "Deutsche Wildtierstiftung" to help wild bees in our environment. As you may know, wild bees are an endangered species, that constantly struggles to find the right habitat to feed themselves and reproduce. What they need is a structurally diverse environment. That's why we're excited to plant up to 3.000 seedlings! The planting of our trees transforms a monotonous, storm-damaged coniferous forest into a mixed forest, rich in species. A forest that is undermixed of oak and beech is less likely to be attacked by bark beetles, better protected from storms, and more suited to the future. In this way, we will create a valuable habitat for many animals.
In Italy, we raise awareness on various sustainability issues through a cleanup, education sessions and fun activities with our team members, such as our "Let it grow" contest: we will hold a contest based on the ability to sprout seeds and grow a plant. All employees can participate, and the 3 best seedlings will win a price. Furthermore, we will be planting maple trees with the association "Fustaja", a local no-profit association created by people who live nature with the aim of repopulation of green areas.
Follow us on Instagram @yogiteaeurope to see how our Earth Day 2023 looks like!
Do you want to participate in a cleanup too? Here's how!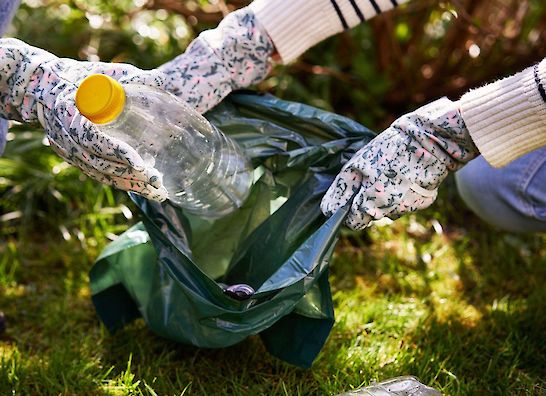 Want to join us cleaning up on Earth Day? Here, you can find a map that indicates the clean up events in your area! We also have some tips for a successful Earth Day cleanup:
1) Select an appropriate day and place: Public places like parks are perfect for a clean up! You can spend some time outside, enjoy a nice walk and do something for our planet. 
 
2) Invite some people: Whether it's your friends, your neighbors or even members from the local government, speaking with others about such a good cause can help spread awareness and makes the clean up more fun. The more the merrier!
 
3) Gather your supplies: You'll need trash bags, trash grabbers, gloves, hand sanitizer and some water or snacks!
Take pictures and share them with your friends and followers on social media, if you like. Tag us @yogiteaeurope for a chance to get reposted on Earth Day!
Everyday is Earth Day!
For us, sustainability counts every day. Here are some ideas, if you want to continue to celebrate our planet, beyond April 22nd:
Switch to a plant-based diet to reduce your footprint. If you need some inspiration on plant-based meals, we have plenty of vegan recipes that include our delicious YOGI TEA® blends.
 
Reduce your plastic consumption. Small things, like avoiding unnecessary plastics in packaging, can make a big difference. Once you start, you will notice how many things are wrapped in plastic that could easily be replaced by other materials. It's nothing new, but it's effective and extremely important. To avoid unnecessary packaging, you can try to visit your local farmers market or simply bring your own bag to the store!
 
Choose sustainable fashion. The fast fashion industry has an extreme environmental impact that can be avoided by simply choosing brands that don't produce in such high quantities or by thrifting.
Our Sustainability journey
Everything we do today will make a difference in the future. Participating in actions, such as Earth Day, helps us to remind ourselves to cherish our planet and our environment, as well as not taking it for granted. At YOGI TEA®, we want to sustain the environment and take responsibility for our impact on it. Our Doing Good and Sustainability projects always aim to better environmental and social conditions, specifically in regions where we source the ingredients for our delicious blends. This year, we support a reforestation project in Madagascar with our YOGI TEA® Happy Nature. Learn everything about our vision for a better planet and join us in our journey.