What do we associate with the word "kindness"? It's a term with many different facets: solidarity, generosity, mercy, humanity, sympathy, helpfulness, empathy.
Kindness is the natural expression of the sutra "recognise that the other person is you". And in his teachings, he consistently demanded that we show kindness, generosity and sympathy to everyone who crossed our path.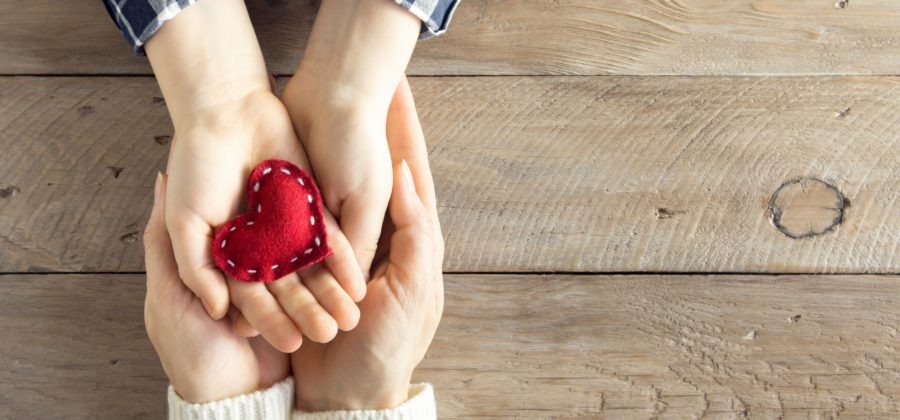 Kindness is a powerful tool: the merest flash of kindness is enough to forge a connection between two people. Let us use an example of two people who have never met before. One of them notices that something is wrong – perhaps the other person has lost a bus ticket out of their pocket or their shopping bag has ripped open. Nothing major, really. And yet it's enough for that person to pause, step out of the self-centredness that so dominates our existence (possibly too much so) and briefly pay attention to the world around them so that a spontaneous act of kindness can occur.
And then, without thinking, they bend down to pick up the bus ticket or the apples rolling down the pavement. And with a smile on their face, they pass them to the other person, who smiles back and thanks them. These few seconds that the two people share – barely more than a blink of an eye – are enough to let each of them continue on their separate way with a smile on their face. Each person's heart has been warmed a little. Both are now in the mood to add to their own happiness and that of everyone else. By doing what they can.
By simply paying a little more attention to their fellow humans, especially to the tired and stressed people around them, they have helped to make each day a little better for them.
And now let us try and imagine what would happen if these small gestures of pure and simple kindness sparked a chain reaction.

If the kindness that we experience resulted in a further gesture of kindness towards another person.
Would the result be a mighty domino effect with which we could actually change the world?
Kindness starts with the small, everyday things. We asked you to tell us on Instagram what you felt are small, random gestures of kindness. And your answers truly warmed our hearts!
Here is a small list of friendly gestures that we might take for granted at first glance, but which can unleash tremendous power when passed on from person to person.