Oatmeal blondies with raspberries
In need of a mid-day pick me up? These delicious vegan oatmeal blondies with raspberries are made using oat milk, apple purée and oats to satisfy your sweeter side and give you a boost of energy to get you through the day.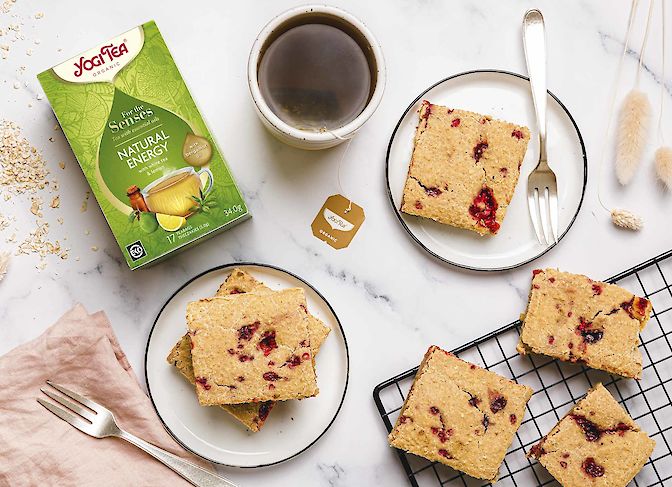 Our blondies contain an extra special ingredient that will leave you feeling uplifted and ready for anything. Harness the natural energy-giving power of our little secret… YOGI TEA® For the Senses Natural Energy. This blend combines essential bergamot, lemon and lemon grass oils, alongside white and green tea to naturally support your energy levels. Try this healthier alternative and enjoy pure indulgence. To find out how we use this tea in our blondies, read the recipe below. We hope you enjoy!