The new year is still fresh, and wherever you look, online and offline, everyone seems to be talking about New Year's resolutions.
Resolutions are certainly an excellent strategy for all those who want to approach the new year – or a new season – with a positive attitude and a desire for change.
But often the goals that we set ourselves are too high, too difficult to achieve or not clearly defined. This can lead to feeling frustrated and developing negative feelings.
We have been asking you to tell us your New Year's resolutions on our Instagram Stories. And your responses were the greatest inspiration to us!
Enjoy every single moment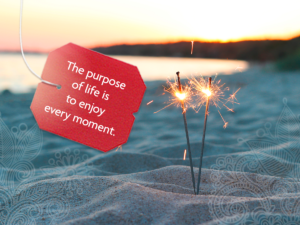 "The purpose of life is to watch and experience living. To enjoy living, every moment of it. (…) Just to be. Whether you are naked or you have a golden robe on you, that doesn't make any difference. The ideal purpose of your life is that you are grateful – great and full – that you are alive, and you enjoy it."
Practice mindfulness
Mindfulness is a kind of meditation which includes the intensive experiencing of the senses and emotions in a particular moment.
This kind of meditation can be practiced everywhere and also helps to shake off stress and anxiety. You can discover some advice here to support you while you take your first steps in the world of meditation: Read "Simple ways to integrate mindfulness into your daily life".
Be kind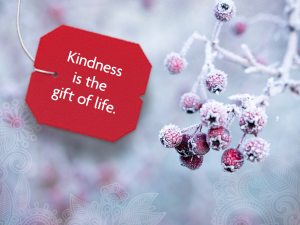 "The act of kindness is such a powerful weapon that it is endless in its scope. You can never run out of kindness. Kindness is the supreme gift of the elevated person. It is the beauty of the beauty of the beauty."
Taking time for yourself
Is your To-Do list more like an infinity loop?
Regularly set aside time for an appointment with yourself and all the things that make you feel good. That might be meditation, a walk in the park or the countryside, or simply a bit of time out to let yourself relax. Our inspiration : the #7minuteschallenge!
Accept yourself and love yourself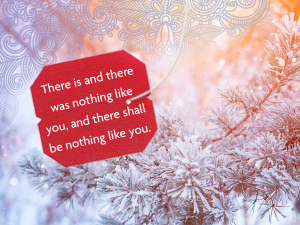 "The purpose of life is to know, love and trust yourself. Be yourself."
And in another wonderful aphorism, he challenges us to always remember our incredible uniqueness and to value that: "There is and there was nothing like you, and there shall be nothing like you."
Practicing yoga
It is never too late for yoga!  You don't necessarily have to attend a class, because one of the great qualities about yoga is that you can start with very simple exercises, anywhere and at any difficulty level. 
No resolutions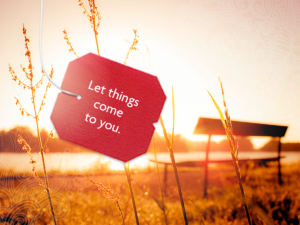 Sometimes having no resolutions is the best resolution!
"The law of happiness is: 'Let things come to you'. What comes to you will make you happy. What you go after shall make you miserable."
Before you sit down and make a list of goals for your future, you should take some time to look back on the past year with gratitude. Be satisfied with everything you have achieved! And always remember that success can be found above all in the small things of life. Failures are merely the perfect opportunity to roll up your sleeves again and launch yourself back into action with determination!