The best time of the year has begun! For many of us, this means wandering through the lit-up streets and nibbling on delicious Christmas treats. Snuggling up on the cosy sofa at home with the family, drinking hot tea and enjoying the candlelight.
But the period leading up to Christmas is also about reflecting on everything we're grateful for and doing something positive for this gratitude.
To give something back during this special time of year, YOGI TEA® is supporting the Medadumbara Scholarship Fund in Sri Lanka with this year's Christmas Tea. With a cup of YOGI TEA® Christmas Tea, you can get yourself in the Christmas spirit and do some good at the same time!
What is the Medadumbara Scholarship Fund all about?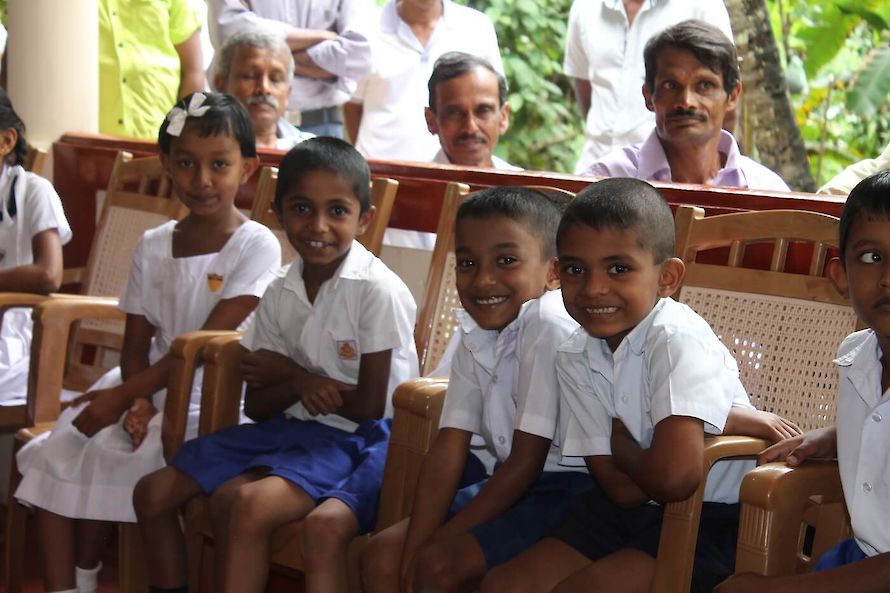 The history of this scholarship fund begins in Sri Lanka, an island nation with an economy that continues to rely predominantly on farming. So it comes as no surprise that over 80% of the population work on the land and are often also dependent on agriculture.
At Yogi Tea®, we source some of the black pepper we use from Sri Lanka, and to be more precise, from the Medadumbara Organic farming association. Since we believe in achieving a balance between give and take, a few years ago our sourcing team started to think about how we could support the people in Medadumbara in return. And so, in 2015, the Medadumbara Scholarship Fund was born. This fund supports the education of children of primary school age and helps them look forward to a better future.
Giving back to Sri Lanka: long-term support for primary school children
When the project first began in 2015, 15 primary school children received equipment such as school uniforms and books, which they needed for their lessons. In order to help children with their future education as well, and to help them get to university for example, we have also deposited money in bank accounts, which the children can access from the age of 13.
The number of children we support has been growing every year since 2015, and we are currently helping 60 schoolchildren get a better education.
Every time you drink a cup of Yogi Tea® Christmas Tea, you are also making your own contribution!
Yogi Tea Christmas Tea – tastes good as well as doing good!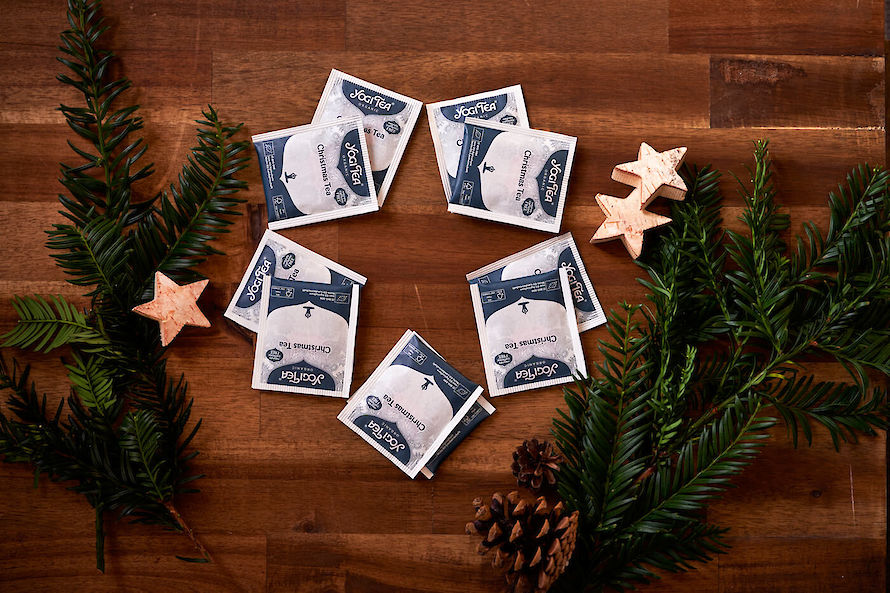 The black pepper in our Christmas Tea not only gives your comforting tea time that certain something, it also helps the children in Medadumbara look forward to a better future. With other delicious Christmassy ingredients, such as aromatic cinnamon, delightful honeybush and sweet star anis, Yogi Tea® Christmas Tea is the perfect companion for a reflective Advent season.
Would you like to find out more about the Medadumbara Scholarship Fund? Then grab a cup of tea and take a look at the Travel Diary of our Sourcing Manager, Georg, in which he will take you away to Medadumbara and describe his own personal impressions for you.