As soon as the first rays of sunshine announce the warmer season, the time has come for spring cleaning. With our tips and tricks, your spring cleaning will be entirely stress-free!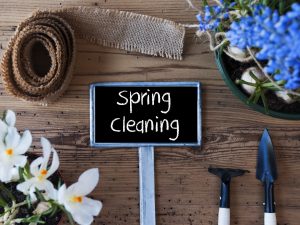 Spring gives us new energy, and we feel the magic of spring with all of our senses: We see the first flower buds, hear nature as it awakens from its winter sleep and can finally once again enjoy the colours and fragrances that we missed so much during the cold season.
This spring awakening is precisely the right moment for a major cleaning, the notorious spring cleaning. We open all of the windows and let fresh air and new energy into our home. We take the necessary time to get our home in shape, dedicating ourselves to the work that we normally like to put off such as washing the curtains, cleaning out the closet and decluttering the cellar…
And when the spring cleaning is finally done, we immediately feel so much lighter. It feels like we have been freed of a heavy load and the major cleaning around us has also brought order to our inner life.