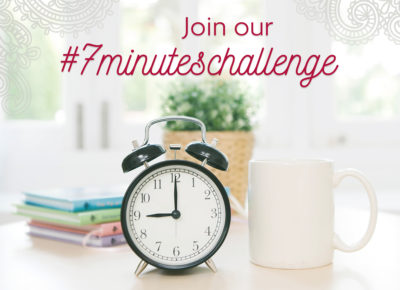 Who hasn't had this experience? Your to-do lists often seem endless, your days are totally planned and you rush from A to B. There's simply no time left for you.

If you want to change this, we invite you to join our #7minutechallenge. Would you like to find out more about it?
A cup of YOGI TEA® develops its full aroma in an average of seven minutes, and then it's ready to be enjoyed. How have you spent these 7 minutes up to now? Did you wait impatiently or try to quickly tick off something on the to-do list?