Winter is well and truly upon us now! The nights are drawing in, winter coats are out and we're all gearing up for the festive period. It's the season of Christmas pudding, Christmas cake and yule logs and whilst delicious, too much of these can sometimes leave us feeling a little full. We have come up with a great sweet alternative to try for when you would like a break from your warming winter staples.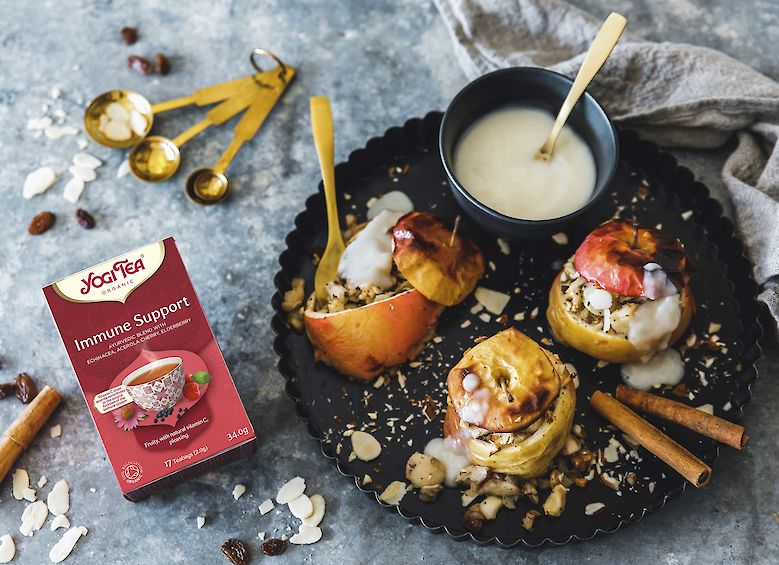 This is a healthy roasted apple recipe served with almond butter filled with an enticing mixture of mixed nuts and raisins, however what makes this recipe stand out is our favourite ingredient: YOGI TEA® Immune Support! This is used to infuse the almond butter and adds spice and warmth to complement the maple syrup. It's the perfect combination of indulgence and comfort which we all need this winter, with the added extra of being completely vegan!
Check out the method and ingredients below!