Our employees – mindfulness and appreciation
People are at the very heart of what we do. After all, we make our YOGI TEA® just for you. A great deal of pleasure is derived from this, as well as responsibility for our environment and all our fellow human beings, partners and suppliers, and of course our employees.

'Feel good. Be good. Do good.' starts at YOGI TEA® with the way we work together on a daily basis and with the knowledge that our brands and our jobs would not exist without the valuable work carried out by our growers and suppliers. We see ourselves as a responsible company, which pays attention to people's well-being at all levels of its business. Fair and collaborative partnerships with farmers are just as important to us as a respectful and appreciative working environment at our sites in Europe.
Social support for our partners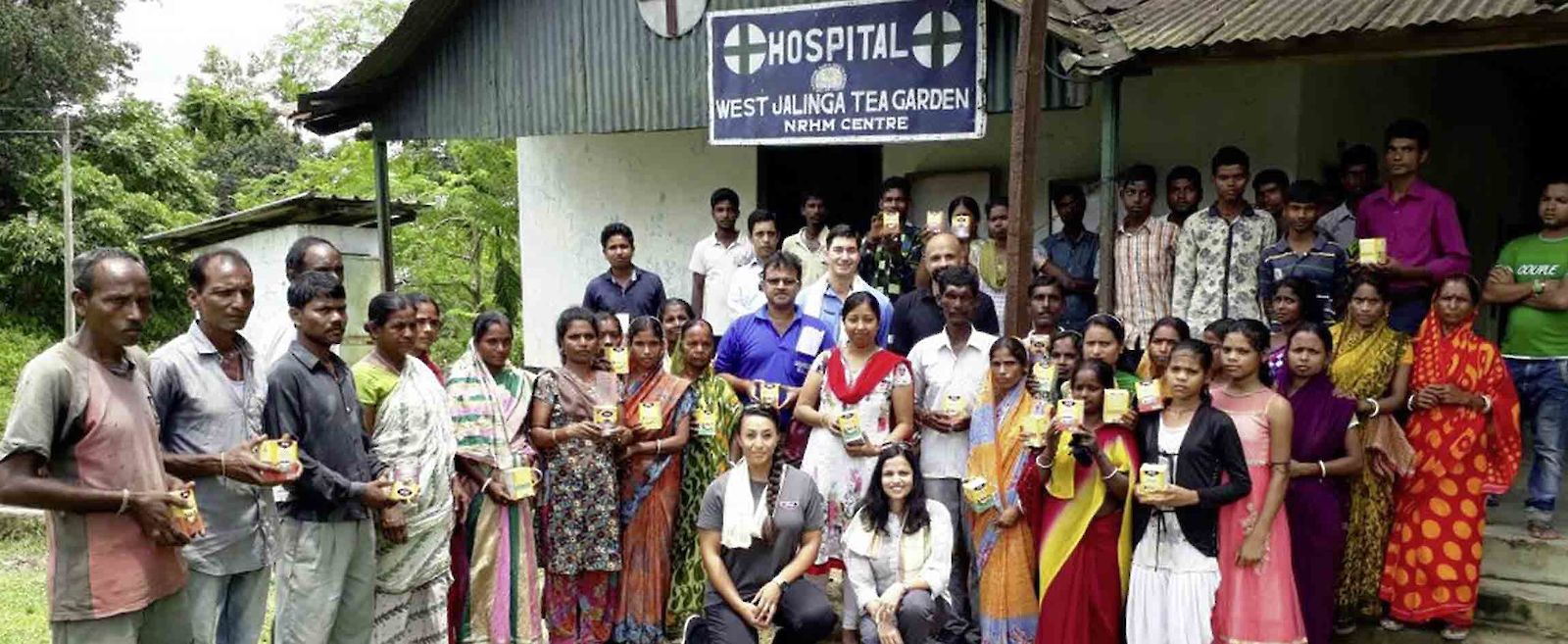 We fulfil our social responsibility towards our growers and their regions through effective and sustainable aid projects, such as:
An educational programme for the children of our growers in Sri Lanka
The renovation and modernisation of a local hospital in Assam, India
Support for numerous social projects with partner organisations in our growing regions
Appreciating our employees
We ensure a healthy, respectful and appreciative working environment, and support our employees with further training opportunities and with our commitment to social projects. There are also some practical measures in place at YOGI TEA® to ensure a pleasant work environment:
Flexible working hours to suit company and individual needs are a matter of course at YOGI TEA®.
We support our employees with further education opportunities, several times a year where necessary.
Yoga teaching is part of the origins of our YOGI TEA® brand. We are therefore happy to offer our employees financial support and time off if they want to train to be a yoga teacher.
Employees are also given an allowance for using local public transport.
YOGI TEA® supports the shared social commitment of its employees, such as taking part in the global 'Race for the cure', a charity event in aid of breast cancer.
Our employees in Hamburg benefit from an office, which was refurbished in 2012 to become energy efficient and was awarded the Green Building certificate from the European Commission. The office uses only electricity from renewable energy sources.
During lunch breaks, our modern kitchen encourages workers to keep packaging waste from convenience food down as much as possible and cook their own food using fresh produce — bringing the added 'social benefit' of enhancing our community spirit.
At our production facilities in Italy, our employees enjoy free meals in the canteen, have access to a library and a laundry service and are given support for filling in their tax returns.
As part of a welfare programme, YOGI TEA® provides employees in Italy with support for paying school fees, medical costs, babysitting and care of the elderly.
Thanks to all these measures, YOGI TEA® has laid strong foundations for creating the right kind of atmosphere. People treat each other with respect, offering mutual support and appreciation and working together towards shared results and solutions in spaces where everyone is given room to flourish. After all, each individual is an important part of YOGI TEA® and a part of the changes the world needs.