We exist to inspire!
At YOGI TEA®, we believe that even small things can do something great. Especially when we work together as a team.
The best organic teas can only be as good as the people behind them. Our corporate culture is based on a strong foundation. Our employees are extremely valuable to us as a company, since they come together as an efficient and committed team to deliver what we stand for: we aim to provide the world with a little inspiration every day. This begins with ourselves and extends to others – our consumers, customers and partners all over the world.
Working for YOGI TEA® should be more than "just" a job. We aim to provide a workplace, which makes you feel comfortable and happy to come to work. We want you to have a sense of the meaning and impact of your good work and to feel part of a wonderful bigger picture. 
Our culture at YOGI TEA is based on strengths. For us, that means that you do what you do best. We will support you as you build up your strengths and talents for your own personal and professional development.
Our mission is not an expression to be written on the wall, it is something we experience every single day:
We respect and understand our employees, partners, growers and consumers and feel a close link with all of them.
We make organic, high-quality and sustainable products.
We establish thriving, mindful and inclusive communities.

This mission is the basis for everything we do.
Join our team and help us bring our values to life:
Empower 
Passionate
Radically Sustainable
Courageous & Real
Excellence
Well-being
Superior Quality
Integrity
Fun
Open-minded & innovative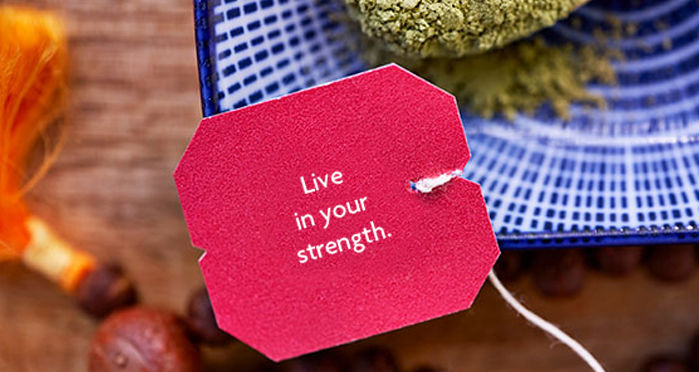 Does this strike a chord with you? We look forward to meeting you! Apply for one of our vacancies or write to us: career@yogiproducts.com